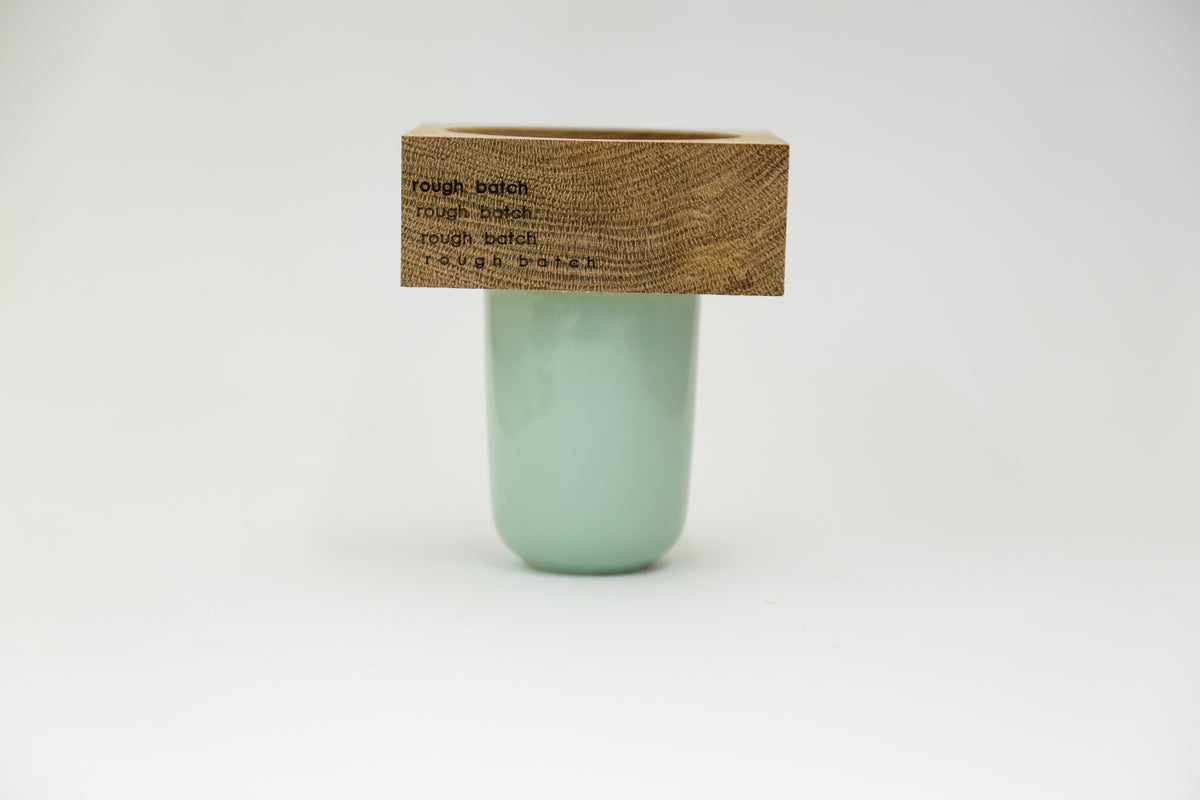 Rough Batch Pour-Over Coffee Maker
Rough Batch Series: [AS-IS product, randomly selected.] Some pieces don't pass our visual quality control inspections or are studio experiments that we select out of the standard collection. These pieces are available to you to order if you are not so picky about the perfect finishes on the piece with minor defects, give them a try! They make an amazing cup of coffee!
This system makes a full-body, rich and smooth cup of coffee with no need for any replacement parts or paper filters. Producing no waste, this coffee maker is one of the most environmentally conscious coffee brewers available. 
Zero Waste & Zero Parts:  Designed with an ultra-fine, medical grade stainless-steel, you will never need paper filters or replacement parts.
No Plastic:

 

All parts are made with biodegradable or recyclable natural material. Including packaging and finishes.
Easy to Clean: Just rinse it under the tap.
Hand-Crafted in Canada: Made in Toronto. We use locally sourced FSC certified wood milled in Ontario, Canada.
Remarkable Coffee: Canadiano makes a well-rounded, rich and smooth cup of coffee with a velvet texture.
How to use:
Place the Canadiano on your cup, add two spoons of coffee and pour hot water into the wooden bowl, stir a few times and 2-4 minutes later your coffee is ready.
Designed for personal use and crafted for picky coffee drinkers, the wooden piece will remember each cup of coffee you make. Overtime the coffee oils of your specific beans and roast will season  the wood and be a part of your morning coffee experience. Standard editions are sealed with natural nut oils. Similar to a cast iron teapot or a skillet, require seasoning during the first few uses. Please refer to our FAQ page for more details.
The ultra-fine medical grade stainless-steel filter is to reduce waste and lower our environmental impact by not using paper filters.
Make your coffee a re-markable experience every morning, perfect your brew every single time.
---